Hi all,
I came across the below on eBay: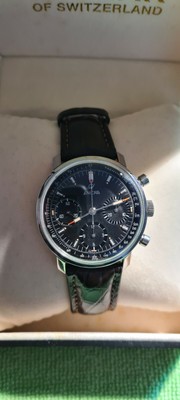 État : "Occasion". Exceptionnel et très rare chronographe enicar de l'horloger Racine. Diamètre 37.
any views on authenticity? Looks to have the right features on the dial and front, but case back has wrong reference (should be 072/03 I would've thought as per here:
https://enicar101.com/2019/11/03/the-pre-sherpa-mystery/
) unless there were others made with this reference?
thanks!
Marco